Information on positions open for election and their responsibilities are below.
NOTE-you must fill out a nomination form for EACH position you are putting your name forward for. 
Executive Board Positions
You are only able to run for ONE Executive Board position in each election.  You are able to run for Unit Representative, Standing Committee and External Delegate Position in addition to Executive Board positions providing you are not running for two release positions concurrently.
Unit Representative Positions
You are only eligible to run for representative positions in the bargaining unit to which you belong
Note that in Unit 1 and Unit 5, if you run for Unit Chair or Workplace/Bargaining Committee you are understood to also be standing for a Steward Role.  You can not run for both a Chair position and a Workplace/Bargaining Committee position.
The Vice-Chair Role only exists is Units 2, 3, 4, and 6.
Unit 1 (Non-Adacemic Administrative Support Staff)
Unit 2 (Regional Medical Associates)
Unit 3 (Parking Operations Staff)
Unit 4 (Special Constables)
Unit 5 (Facility Services)
Unit 6 (Legion #163)
External Delegate Positions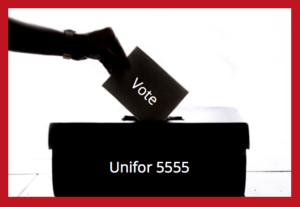 The Election Committee runs all elections in our Local. They are responsible for ensuring that nominations and voting are run in a fair and equitable manner, in keeping with the guidelines in our By-Laws and the Unifor National Constitution. They are also responsible for ensuring that candidates are eligible to serve, and follow the rules for campaigning.